Houston's Fastest-Growing Custom Bolt and Fastener Company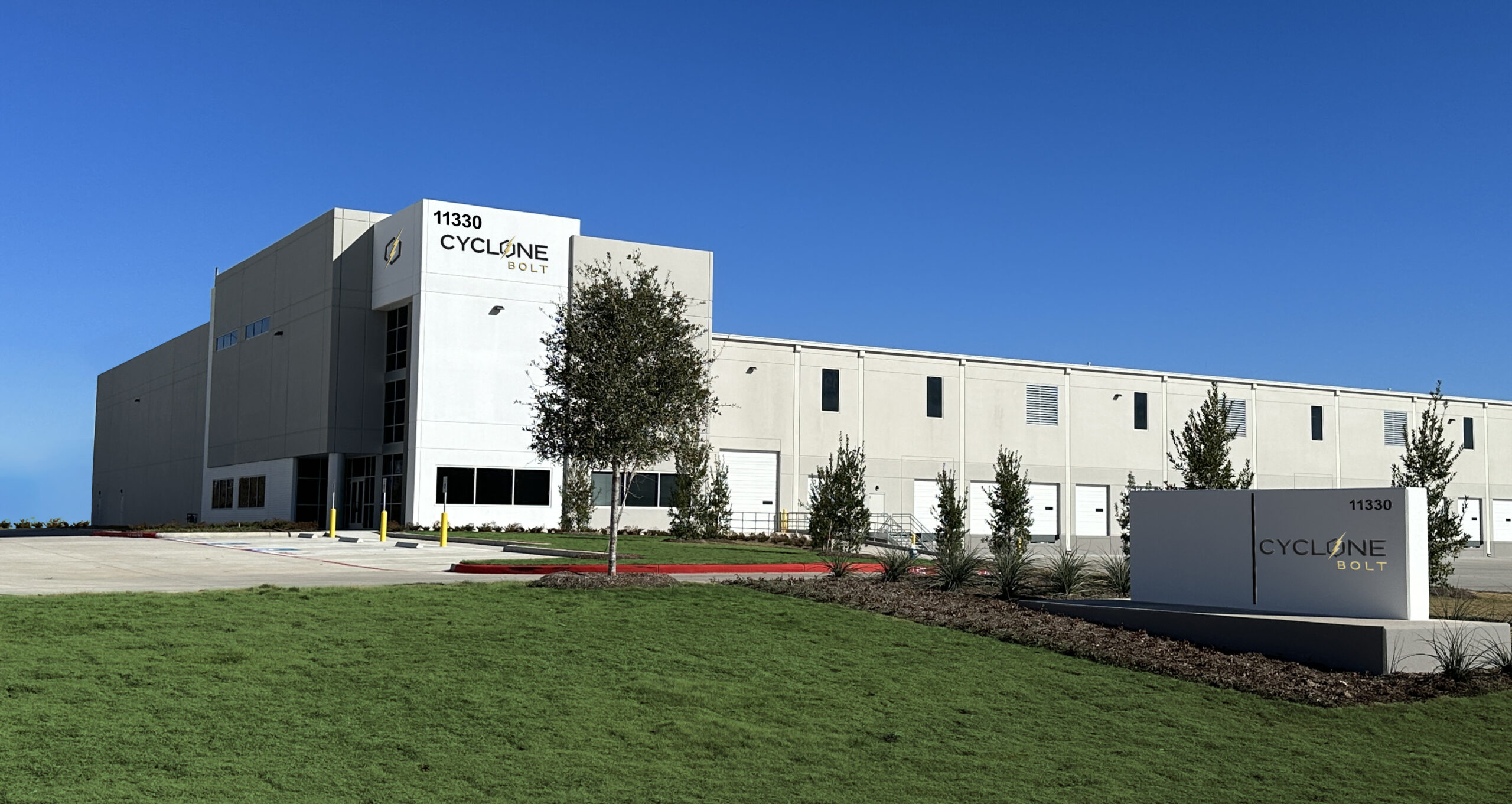 Founded in the Fall of 2016, Cyclone Bolt opened its doors with a bandsaw, a trademark, and a goal to change the way manufacturing bolts in the Houston, Texas region was done.
Today, Cyclone Bolt has the ability to produce thousands of metric tons of material a month. Holding an ISO 9001:2015 and API Q1 certification, Cyclone Bolt offers custom bolt manufacturing in Houston producing precision-crafted bolts, studs, custom fasteners, and machined parts.
With the ability to be versatile in manufacturing, Cyclone Bolt is capable of handling very fast turn orders. Cyclone can offer same-day production for many of its products while adhering to a client's strict material restrictions. Customers needing 100% domestic material, or a country-of-origin restriction, can rest easy knowing Cyclone Bolt offers a wide variety of material from: USA, Italy, Sweden, Switzerland, Korea, Thailand, India, UAE, Turkey, and China.
Cyclone Bolt services the greater Houston area and out-of-state and international customers who need a hot order shipped via motor-freight across the country.
Our mission at Cyclone Bolt is simple, "Do the Right Thing."
Trust that cyclone bolt will always stand by their products, people, prices, and policies.
Cyclone Bolt is your reliable partner for all your bolt manufacturing needs. If you're working on a project that requires a fast turnaround, we've got you covered. With an extensive inventory of over $3 million worth of finished products and raw materials, Cyclone Bolt ensures prompt service from beginning to end. Our stocked shelves feature a wide range of commonly sought-after items, including:
B7 Stud Bolts
Plain, Teflon Blue, Cadmium, and Zinc
Stainless Stud Bolts
B8, B8M, B8CL2, B8MCL2
B16 Stud Bolts
L7 Stud Bolts
Fully USA Domestic Studs
Our Doosan CNC and latest version of MasterCam software puts our machining process at the forefront of the industry. We can create specialty parts to your exact specifications. If you need custom high-quality bolts, nuts, or other fasteners in your area Cyclone Bolt can help! Below are some examples of just how specialized we can get:
Stay Rods
Frac Rods
Double End Studs
Ferry Bolts
12 Point Bolts
Reduced Shank Bolts
Tap Ends
As a leading provider of high-quality fastening solutions, we proudly offer a wide range of double-end studs. Our double-end studs are manufactured with maximum strength, durability unparalleled flexibility, and precision in mind. Each stud is manufactured with a 2A thread fit, ensuring that a nut can be attached to either end with ease. This 2A thread fit not only optimizes fastener performance but also ensures efficient manufacturing and availability.
Metric and Imperial Sizes
Variety of Material Grades
Thread Pitches: UNC, UNS, UNF
Unified National Coarse
Unified National Standard
Unified National Fine
As a fastener supplier, we're proud to be serving a diverse range of industries, including energy, oil & gas, construction, marine, and more! We offer a full line of high-quality fasteners, including steel, stainless, brass, and exotic materials, with a wide variety of platings and coatings to meet your unique needs.
Our extensive product lineup includes:
Hex Bolts
Heavy Hex Bolts
Structural Bolts
Hex Cap Screws
Tension Control Bolts
All Thread Studs
Tap End Studs
Double End Studs
All Thread Rods
Construction Anchors
L-Anchors
J-Bolts
12 pt Cap Screws
Socket Head Cap Screws
Socket Set Screws
Square Head Set Screws
Carriage Bolts
Lag Bolts
U Bolts
Dowel Pins
Roll Pins
Machine Screws
Thread Cutting Screws
Self-Tapping Screws
Self-Drilling Screws
Flat Washers
Lock Washers
Structural Washers
Bevel & Hillside Washers
Belleville Spring Washers
Split Lock Washers
Internal & External Lock Washers
We offer a wide range of ferry bolts, also known as 12-point bolts or 12-point flange cap screws, which feature a distinctive 12-point head pattern. These bolts are an excellent alternative to hex socket cap screws. Ferry bolts are perfect for heavy-duty applications. The flange design of these bolts distributes pressure where the screw meets the surface. Installing a ferry bolt is easy using a 12-point wrench that matches the head width of your bolt. Head height includes the flange, while length is measured from under the flange.
12 Point Head Pattern
Perfect fit for Counterbored Holes
Greater Torque
Eliminates Rounding of Hex Sockets
High Strength Steel (Compared to Grade 9 Steel)
Stamping
Earth-Moving Machinery (Ex. Bulldozers and Excavators)
Eliminates the Need for a Separate Washer
Stay rods play a crucial role in the operation of frac pumps, which require reliable and high-performing bolting solutions. Our stay rods are machined for maximum durability and performance. Stay rods are components that connect the power end to the fluid end of a high-pressure well service pump. Each stay rod features an elongated unitary body with precision-machined shoulder lengths to ensure proper alignment between the power and fluid ends. Additionally, flats are included on each stay rod to provide a torque surface for easy engagement by a torque wrench during installation. At Cyclone Bolt, we understand the importance of reliable, high-quality stay rods and other bolting solutions for your frac pump operation.
High-Strength
High Quality
Heat-Treated
Alloy Steel
Precision-Machined Shoulder Lengths
Elongated Unitary Body
Flats Included
We Offer
Same-Day
Bolt Manufacturing
Here at Cyclone Bolt, we have a vast range of ready-to-ship inventory ranging from; Stud Bolts, Double End Studs, Fasteners, Gaskets, and more! We strive daily to be the best choice in Houston Texas for all your threaded bolt manufacturing needs. We're no strangers to custom fabrication so, no request is beyond us! If we don't have it in stock, our bolt specialists can take your requests, and guide you through the process of obtaining your desired order. Don't delay, contact Cyclone Bolt today!
Houston's Fastest Growing Bolt and Fastener Company
We have the industry leading bolt manufacturing equipment to get the job done right! Cyclone's core product offering includes: B7 studs, B8 studs, B8M studs, special alloy studs, spiral wound gaskets, and cut gaskets. As a leading studs manufacturer, we also offer a full range of coating/plating for our products. With over 100 years of bolt manufacturing knowledge, you can rest assured that with Cyclone Bolt you're in good hands! Why wait when you can have the fasteners you need today? Our wide range of bolts, nuts, and gaskets help us provide you with the fastest turn-around in town!
Quality, Safety, & On-Time Delivery
We Have a
Specialist
For you!
Cyclone Bolt not only has all the bolt manufacturing industry knowledge, equipment, and capabilities. We also have a team of industry professionals to assist you with ordering all your threaded bolt, nuts, fasteners, gaskets, and more!  Our team of bolt specialists are readily available to assist you with any request you may have. Whether it be a small order we carry in-stock or a custom CNC order our techs are trained and available to guide you through the process and ensure you receive the right materials the first time! 
What are you waiting for?
Are you ready to work with a bolt manufacturer who cares about your orders, start to finish? Curious how your bolts and fasteners are made and produced? Cyclone Bolt would love to serve you and guide you through our API-Certified process. Click the link below to send a quote to our eager sales staff or to schedule a tour of our facility in Houston, Texas. We look forward to working with you soon!